The jury of the Bartók World Competition selected the semi finalists
28 October 2021
The international jury on Wednesday night selected seven quartets, instead of the initially planned six, that will advance to the semi-finals.
The first live rounds of this year's competition took place over two days, and the panel judged the young musicians to be so outstandingly talented as to eventually select one additional string quartet to advance to the next rounds. Thus, the following ensembles will match their strength in the upcoming rounds: the Vienna-based Chaos String Quartet; the Quartet Integra consisting of Japanese musicians; the Javus Quartet founded by the students of the Mozarteum in Salzburg; the Korossy Quartet featuring the students of the Hungarian music academy; the Novo Quartet, based in Copenhagen and composed of members of the Royal Danish Academy of Music; the Sonoro Quartet of Belgium; as well as the Unison Quartet, founded by former and current students of The Juilliard School in New York.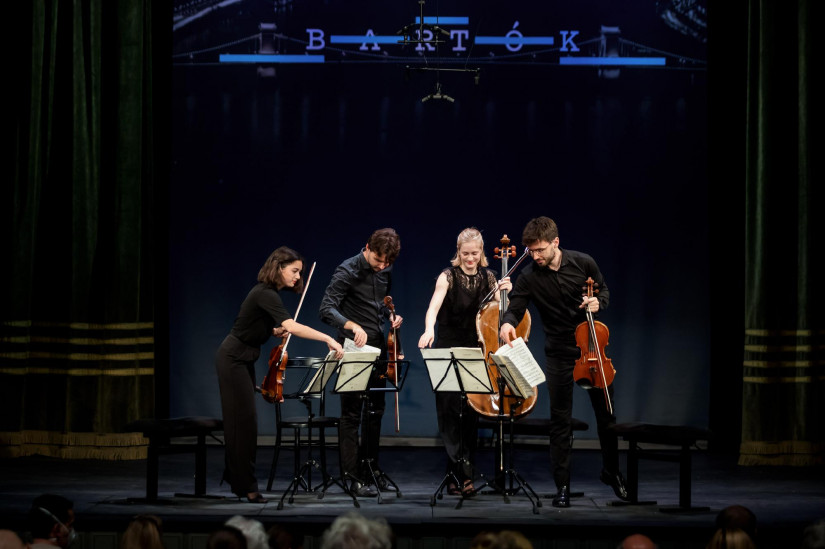 photo:Liszt Academy/László Mudra
The audience is invited to attend the two rounds of the semi-finals free of charge on Thursday, starting at 3 pm and 7 pm, in the Solti Hall of the Liszt Academy, the institution organizing the competition. The event will also be broadcast live, in the customary high quality, on the website of the Liszt Academy and the competition, as well as on the Facebook pages and Youtube channels of the two institutions. The list of those who made it to Saturday's final, thus taking a step closer to the awards, will be published late on Thursday.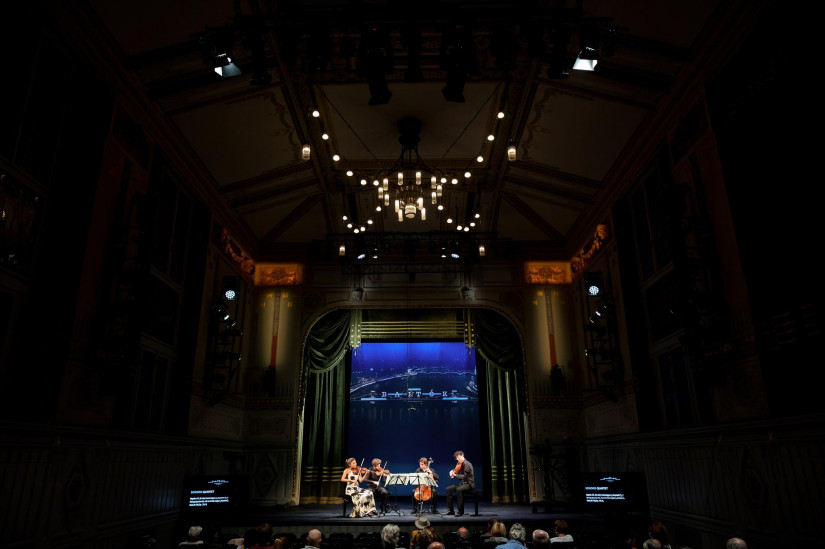 photo:Liszt Academy/László Mudra