Accompanists 2023
Official piano accompanists of the competition:
József Balog, Liszt, Lajtha and Artisjus Prize-winning pianist, has given more than a thousand concerts as soloist and chamber musician over the past twenty years including the Koch Theater (Lincoln Center), Kensington Palace in London, the Konzerthaus in Vienna and the Théatre Royal de la Monnaie in Brussels. He has performed with the Aarhus Symphony Orchestra, the Jerusalem Chamber Orchestra, the Orchestra of the Nice Opera House and the most prestigious Hungarian ensembles. He has been on stage with world-famous musicians and conductors such as Kristjan Järvi, Shai Wosner, Andreas Ottersammer, Nimrod David Pfeffer, Gérard Korsten, Zoltán Kocsis, Ildikó Komlósi, Barnabás Kelemen, Kristóf Baráti, András Keller and Gergely Vajda. He has recorded all the piano works of László Lajtha, Zoltán Kodály, Péter Wolf and György Selmeczi, as well as all the works for violin and piano by Béla Bartók.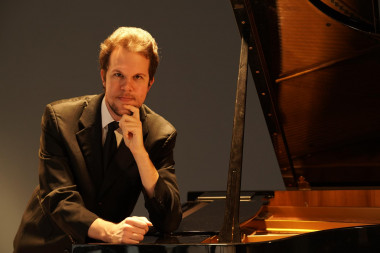 Pianist Imre Dani reached great heights even during his years spent studying at the Liszt Academy: in 2011 he won a Yamaha scholarship and in 2014 he finished first at the 21st Johannes Brahms International Competition. In the same year, he and four fellow students formed the chamber music-playing Weiner Ensemble, and they have drawn attention to themselves because of their unusual instrumental line-up and quirky choice of programmes: at the Orlando International Chamber Music Competition staged in August 2016 they took the bronze medal. Imre Dani finished his masters degree in 2015, since when he has had a string of professional successes, culminating in first prize at the 26th International Chopin Competition in 2016.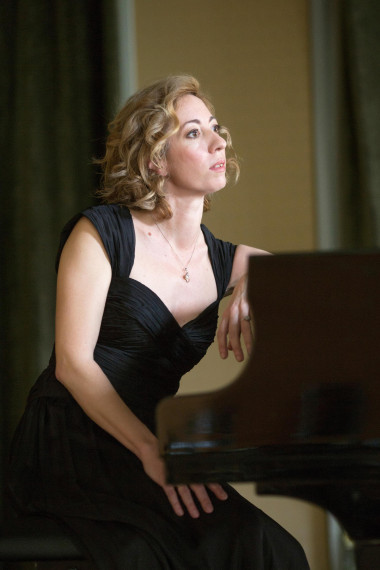 Anna Granik was born in Zagreb in 1977. She was barely 11 when she won first place at the 5th Yugoslav National Piano Competition, and in the same year she was taken on to the Preparatory Class of the Liszt Academy in Budapest, where she was taught first by Zsuzsa Esztó and later by László Baranyay. She regularly gives concerts in Hungary and Europe with various chamber music formations. She is a regular piano accompanist at the Antonio Janigro International Cello Competition and at several master classes in Hungary and abroad. In 2019 she was awarded the prize for best piano accompanist in the woodwind category at the Tchaikovsky Competition in Russia.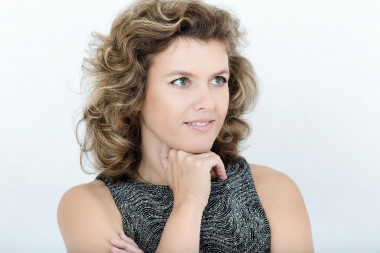 Zsuzsanna Homor graduated from the Liszt Ferenc Academy of Music in 2000 as a student of István Lantos and Balázs Szokolay, and is currently working in the Strings Department as assistant professor. She has had successful appearances at several domestic and international music competitions, courses and festivals; in 1998, she came first at the Földes Andor Piano Competition, and in 1999 she won the Bartók prize at the Prague–Vienna–Budapest Festival. She was recipient of the Fischer Annie Scholarship between 2002–2003. She performs regularly at home and abroad as a soloist and chamber musician. She has performed in many major European cities, and in the USA, and has been a guest in Hong Kong on several occasions. She has been invited to international competitions and courses, and has been an official accompanist at the David Popper Cello Competition, Bartók World Competition and Kodály International Competition. In addition to solo piano pieces, her repertoire includes a rich selection of major works of chamber music from the classics to the present day. She is happy to interpret works by contemporary composers.
Emese Mali graduated from the Liszt Ferenc Academy of Music as a student of György Nádor and Márta Gulyás, and in 2011 she was awarded a DLA degree. She studied in the class of Imre Rohmann at the Mozarteum in Salzburg. She regularly takes to the stage as soloist at major music festivals in Hungary and abroad. Since 2010, she has been a piano accompanist at the Liszt Ferenc Academy of Music and also at the Varga Tibor Summer Academy in Sion and the International Musicians Seminar Prussia Cove in England, where she has worked with artists such as Natalia Gutman and Michael Collins. Since 2017, she is a teacher at the Chamber Music Department of the Liszt Ferenc Academy of Music. She regularly works with András Keller and the Concerto Budapest Symphony Orchestra, the UMZE Chamber Ensemble and has performed in chamber music and orchestral productions with the Hungarian Radio Symphony Orchestra and the Budapest Festival Orchestra.
Orchestra of the Finals and the Gala Conccert: Hungarian Radio Symphony Orchestra
The formation of Hungary's longest-established musical ensemble had been underway since the 1930s, howevwe, it only made its  official debut on 7 October 1943 with Ernő Dohnányi, founder of the orchestra. During its 70-year history, the orchestra has taken part in countless concert tours, for instance to Great Britain, North America, Japan and Taiwan. They have appeared on stage in partnership with many great conductors and soloists including Ken-Ichiro Kobayashi, Claudio Abbado, György Solti, David Oistrakh and Lamberto Gardelli. Aside from their concerts, they have won themselves a place among the cream of orchestras with radio, television and album recordings of virtually the entire symphonic, opera and oratorio repertoire. Hungarian Radio Symphony Orchestra regularly participate in finals and gala concerts of international music competitions. Their current principal conductor is János Kovács, and Tamás Vásáry acts as their honorary music director and advisor.
János Kovács
Born in 1951, the conductor graduated from the Liszt Academy as a student of András Kórodi and Albert Simon in 1973. Immediately thereafter he contracted with the Hungarian State Opera House, initially as répétiteur, then from 1976 as conductor. Between 1979–1981, he was music assistant of the Bayreuth Festival on three occasions. Between 1987–1990, he was principal conductor of the Opera House, in addition to which he acted as guest conductor for two grand orchestras based in Budapest, the Budapest Festival Orchestra and from 2001 Budapest Philharmonic Orchestra. He regularly conducts abroad, he was principal conductor of the Slovenian Philharmonic and, from 1992, guest conductor with the Tokyo Philharmonic Orchestra. He has been leader of the Hungarian Radio Symphony Orchestra since 2014. His achievements have been acknowledged with the following major prizes: Liszt Ferenc Prize (1984), Kossuth Prize (2001), Bartók–Pásztory Prize (2006).