Bjørg Lewis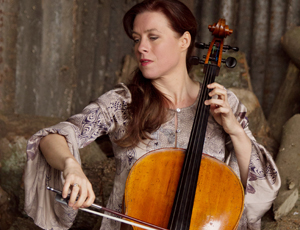 Bjørg Lewis is one of Norway's most sought-after and admired cellists. She has been a soloist with the Oslo Philharmonic Orchestra with Mariss Jansons conducting, as well as performing with orchestras throughout Norway, Sweden, Finland and the Baltics. She has collaborated with musicians such as Leif Ove Andsnes, Jean-Yves Thibaudet, Lisa Batiashvili, Truls Mørk, Steven Isserlis, Håkan Hardenberger, Martin Fröst and Lawrence Power. Most recently Bjørg has been invited to play with the Nash Ensemble and has also performed with Antje Weithaas and Aleksandar Madžar as part of the Leeds International Chamber Season's 2016 tribute to the Sonata.
Bjørg Lewis is a founder member of the Vertavo String Quartet, an internationally acclaimed ensemble, which is the recipient of numerous awards, including Norway's prestigious Grieg Prize in 2005. A busy performance schedule takes Bjørg throughout Europe, North America and Japan. She has made her home in the UK for the past fourteen years and has performed at the festivals in Aldeburgh, Edinburgh, Bath and Cheltenham, as well as regularly playing at Wigmore Hall.
Bjørg Lewis is an accomplished curator of music festivals. From 2001 – 2015 she was Artistic Director of the Elverum Festival in Norway and in 2009 with her husband Paul Lewis, she started Midsummer Music, an annual chamber music festival held in the Chilterns. Vertavo Quartet started its own festival in Norway, which launched in September 2016.
The Dextra Musica Foundation has generously provided her with a Gennaro Gagliano cello of 1748, previously played by Martin Lovett of the Amadeus Quartet.