Ami Oike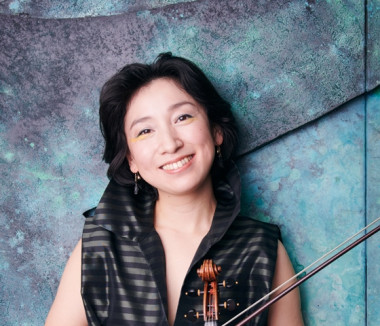 Born in Tokyo in 1988, Japanese violinist Ami OIKE has been giving numerous concerts worldwide, including Japan, Korea, China, Switzerland, Serbia, and the United Kingdom. She started her career as a teacher at Tokyo University of the Arts in April 2020. In 2019 Ami released "ZINGARO!!!", a CD album conceived in collaboration with the Ensemble FOVE. She is a member of the Kioi Hall Chamber Orchestra, the Amity String Quartet and the Ensemble FOVE.
Ami concluded her studies at the  Royal Northern College of Music, where she obtained an International Artistic Diploma studying under Yair Kless. Prior to this, she enrolled at the Haute Ecole de Musique and attended the Master's Course for solo performance under the tutelage of Pierre Amoyal. At the Tokyo University of the Arts she studied with Kazuki Sawa, Gerard Poulet and Oleh Krysa. Her competition successes include 2nd Prize at the Carl Flesch International Violin Competition in 2013, 1st prize and Commission Prize at the RNCM Manchester International Violin Competition in 2011, 1st prize and Listener Prize at the 78th Japan Annual Music Competition is 2009 and 1st Prize at the Toshiya Eto Violin Competition in 2008.
Ami released her first CD album, called French Romanticism (sonatas by César Franck and Saint-Saëns) in 2014, and her second CD, called "A", was a recording of Bach's Solo Partita No. 2 and  Bartok's Solo Sonata came out in 2016.
"Listeners were transported into Ami Oike's world from the very first note. Aided by impeccable technique, she presented the work with both solid pacing and grandness of scale. Her tone displayed sublime variety, characterized by a jade-like luster and generously romantic sentiment; meticulously crafted passages and sweetly sung melodies completed an interpretation of utter conviction. Above all, Ami Oike's comprehensive understanding of the work was manifested in her dynamic playing, resulting in a superlative performance with unmatched rapport between orchestra and soloist." –review in Ongaku no tomo Magazine (2009) on the performance of Bartok's Violin Concerto No. 2 at the 78th Japan Annual Music Competition 2009.