TAMÁS VÁSÁRY (HUN)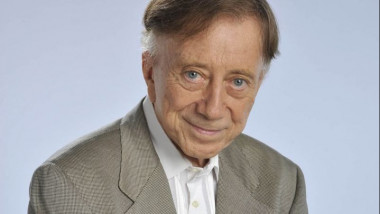 Tamás Vásáry made his stage debut at the age of 8, was accepted by Ernő Dohnányi as a pupil at the age of 10, and won first prize in the Liszt Competition at the Liszt Academy at the age of 14. He obtained his arts degree in 1953, and was later an assistant to Zoltán Kodály. His career as an artist started in Leningrad and Moscow, and won prizes at four significant international competitions within a short period of time (1955 Chopin Competition in Warsaw, 1955 Marguerite Long Competition in Paris, 1956 Queen Elisabeth Competition in Brussels, 1957 International Piano Competition of Rio de Janeiro).
In 1961, he made his debut at the Royal Festival Hall in London, which launched his international career. He went on to perform in 100 concerts a year on average, at the most significant world centres of classical music (London, Paris, Berlin, Vienna, Rome, Madrid, Lisbon, Luxemburg, Stockholm, Oslo, etc.). In 1962 György Széll presented him in Carnegie Hall, New York. He regularly toured with world-renowned orchestras and conductors (e.g. André Previn, Claudio Abbado, Antal Doráti, György Solti, Neville Marriner).
He has worked with over 100 orchestras as a conductor, and he served as Artistic Director and Principal Conductor of two English orchestras: Northern Sinfonia (1979-1982), Bournemouth Sinfonietta (1989-1997). In 1993, he became Head Artistic Director and Principal Conductor of the Hungarian Radio Symphony Orchestra. His CD recordings made with the latter have been praised by critics and the public alike. In 1994 he was awarded the Officer's Cross of the Order of Merit of the Hungarian Republic. In 1998 he was awarded the Kossuth Prize. In 2007 he received the Prima Primissima Award, and he is an Artist of the Nation since 2014.