KENJI WATANABE (JPN)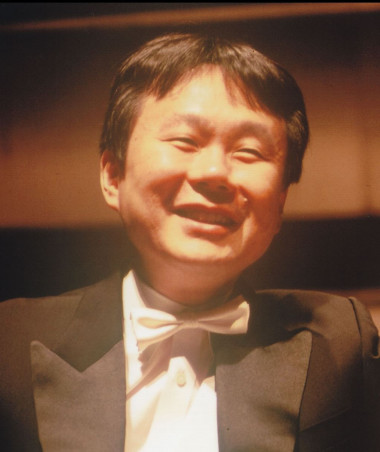 Kenji Watanabe was born in 1954 in Japan, and began his piano studies at the age of five, though in his early childhood years he was dreaming about becoming a scientist, later a football player.
After graduation from Kikuzato Music High School in Nagoya, he continued his study at Tokyo University of the Arts (TUA/Tokyo Geidai) and its Graduate school. During his school years he won first prize at the national Music Concours of Japan, and started to play with various orchestras, joined different chamber ensembles, and gave numerous solo performances which gained high reputation for him.
In 1978, he was enrolled in the Franz Liszt Academy of Music, Budapest where he studied under Prof. Péter Solymos for 5 years. During his study time at Liszt Academy, he won prizes at several national and European competitions and performed all across Europe.
Upon completing his studies he returned to Japan, and in 1988 he joined the Tokyo University of the Arts as a professor of piano and since then he has been a highly distinguished and successful teacher. Between 2005 and 2016 he served in TUA as a member of the Board of Trustees along with being a Vice President as well.
He is considered as one of the leading pianists in Japan and has been especially recognised for his interpretation of Liszt's and Bartók's piano works thanks to the profound knowledge and understanding of the Hungarian music obtained at Liszt Ferenc Academy of Music.
He is invited frequently to give concerts, have masterclasses and deliver lectures, also appears in the jury of numerous competitions, and contributes to musical magazines with lots of articles.
He was honoured with the "Liszt Medal" from the Hungarian Government in 1986 for his outstanding efforts and significant contribution to the promotion Hungarian music and culture in Japan.