KÁLMÁN DRÁFI (HUN)
11 February 2019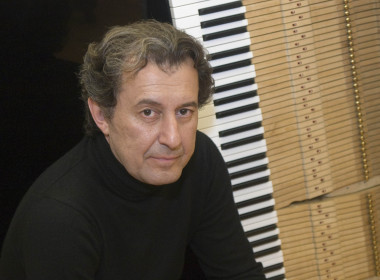 Kálmán Dráfi Liszt-award winner pianist and professor with habilitation graduated in 1974 as a student of Pál Kadosa and Mihály Bächer at Liszt Ferenc Academy of Music. After finishing his studies in Budapest he was preparing for getting his first academic degree for two years at the Tchaikovsky Conservatory in Moscow in the class of Bella Davidovich who later became one of the most prominent teachers of Juilliard School of Music in New York.
In 1978 recommended by Annie Fischer he performed in Menton Festival de Musique as a guest and during the following years he was invited repeatedly to France to play. In 1985 he moved to Paris for two years after signing a fixed-term record contract; at the same time he became a senior master of the Senlis Piano academy led by György Cziffra.
In 1975 he got a scholarship of National Philharmonia and as a soloist he was attached to the this organisation for two decades. He worked with all of the renowned symphonic orchestras in Hungary and excellent conductors like János Ferencsik, Kobayashi Ken-Ichiro, Ervin Lukács and Ádám Medveczky. That time he gave a concert in Leningrád with the Leningrad Philharmonic Orchestra, conducted by Mariss Jansons and with the Boston Philharmonic Orchestra, conducted by Seiji Ozawa. He performed several times in Liszt Ferenc Academy of Music in Budapest. His recordings - recorded in Hungary and abroad - are primarily focused on the piano music of the romantic era, including the works of Liszt and Chopin.
Since 1977 Kálmán Dráfi has been teaching at Liszt Ferenc Academy of Music; from 2011 he becomes a Head of Department. From 1998 to 2000 he worked as a guest professor in Kobe College founding the department of keyboard instruments of the doctoral school.