"No one can take away the results of the work you put into practice"
27 September 2023
Daniel Phillips, Jury President of the 2023 Bartók World Competition, on the role of the competitions, the quality of this year's semi-finalists and the event, and the difficulties of the panel's work. 
Hungary has given the world many excellent musicians, and so it is a pleasure and an honour to be at the Liszt Academy, the centre of Hungarian music," said world-renowned American violinist Daniel Phillips, President of the international jury, at the opening of the 2023 Bartók World Competition for Violinists. A staff member at The Juilliard School in New York, he said that the jury was preparing for a wonderful week-long concert course, and encouraged the student not to focus on meeting the jury's perceived or real expectations. And at the closing gala awards evening, he said that Bartók's oeuvre plays an important role in his own performing career, so he was pleased to have heard not only excellent violinists here over the past week, but also those who are interested in the artistic heights of Bartók. He added that, with this competition having a more complex and deeper repertoire than others, he believed Bartók's works would be performed more often around the world.
In an interview with zeneakademia.hu, he spoke about the role of competitions, his recent experiences and the difficulties of judging.
- What do you think about competitions in general, what role can they play in the lives of young instrumentalists?
- For the contestants, the main use is to enter it. It gives them an incredible goal to practise and that's something that can't be taken away, whether they win or not. When a young musician goes to a competition, all kinds of people can hear them, which is very important, because they often do get discovered. When someone wins a prize, they also get money and opportunities, as well as a great credential, which can further their career and lead to a better future. I'm glad there are several competitions because they give more people a chance to get through them.
- What do you think about the Bartók World Competition and the Liszt Academy, and how did you find it all?
- It's a great idea to have a competition in six-year cycles with alternating instrumental and compositional rounds, not that Bartók really needs any help, but if  all these fine players learn his pieces, encounter his great works and perhaps add them to their repertoire. As far as the Liszt Academy is concerned, it is a world-renowned institution, everybody has heard abut it, and it is also held in high esteem in New York.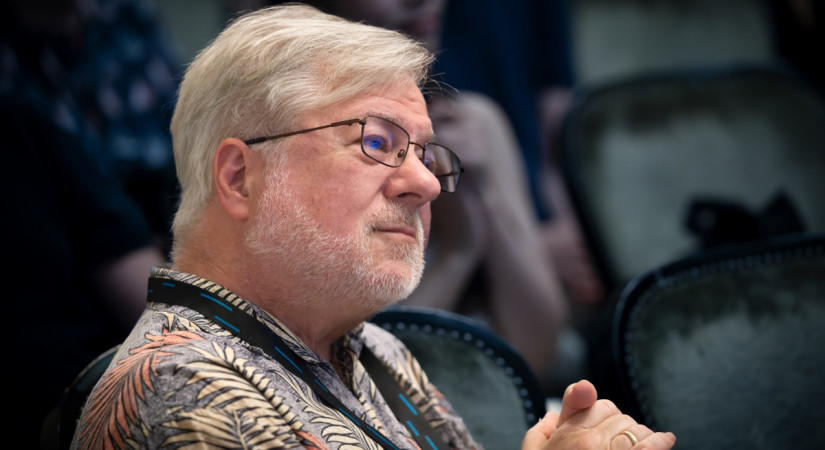 Photo: Liszt Academy/János Posztós
- How can you judge such a varied crowd of performers from so many countries, who come with such a wide variety of repertoire, and what standards have you set?
- I have no idea how I do it, it's almost impossible to compare people, to vote accurately from 1 to 10 for each performer, but that's what we have to do. It's a very difficult task, yet we have to choose, while it's subjective.
- What is the quality of the contestants allowed into the live rounds this year?
- They are very good, it's a pleasure to see and hear them; there are an extraordinary number of accomplished violinists, they are well prepared, and maybe some of them will do it even better than myself over time.