Finalists 2020
Meet the contestants whose works made it to the Final!
Who is going to be the winner of the Bartók World Competition 2020 Composers Competition? It turns out at the Gala Concert. Watch the live stream on Saturday 28 November, 19.00 CET
BRANDENBURG ÁDÁM
22 May 1991
Hungary
Distances
"Distances is a journey through a linear musical form with harmonies borrowed from the fourth movement of Bartók's String Quartet No. 5 at its core. The newly configured chords, taken out of context and placed in an altered musical fabric, sound somewhat blurred and serve to create a contrast as played by the string quartet. The traditional tonal harmonies offer a counterpoint to scales of alternating distances, i.e. different heptatonic scales (e.g. heptatonia secunda). Rather than tracing a melodic arc, these scales provide a backbone to the continuously changing musical fabric of the piece."
Ádám Brandenburg graduated from the Liszt Academy in 2015 with a degree in Applied Composition. He is currently attending a doctoral course at the University of Theatre and Film Arts, where he is also a lecturer. Besides classical music, he composes for the theatre and film and is active in a variety of genres: he is particularly drawn to sacred music, often setting biblical texts or prayers to music. He has been a lecturer at the University of Theatre and Film Arts since 2014, holding courses on Hungarian film music in addition to teaching solfeggio and music theory as well as the law of harmony to a small group of students. He has composed music for a number of plays and films.
Brandenburg won the International Anton Matasovsky composers' competition in 2015 and the Liszt Academy composers' competition a year later. He was awarded the Neszlényi Andor Prize in 2017 and received an Artisjus Prize as junior composer of the year in 2018. He is a member of the Hungarian Composers' Union.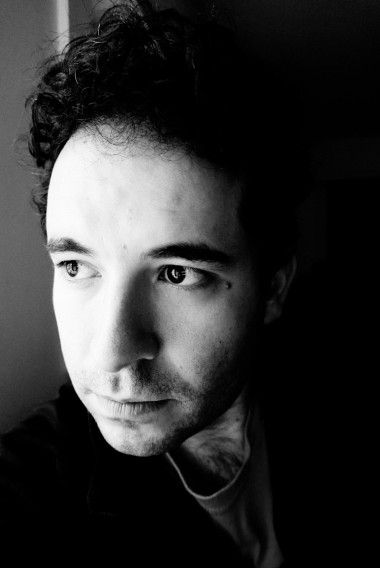 JOSE GONZALEZ GRANERO
11 February 1985
Spain
STRING QUARTET No.2  "In times of confinement"
"My second String Quartet was composed between February and May 2020 between Madrid and San Francisco during the pandemic outbreak. This piece was conceived in a more traditional way and in a hopeful vision for the future. During my time in Madrid, I wrote the last part of the quartet "Zapateado". Zapateado is a style of dance and traditional music of Andalusian origin (where I am from) in 6/8 meter. The dance displays a gracious tapping. In flamenco, zapateado also refers to a style of dancing which accentuates the percussive effect of the footwork. In the footwork of zapateado, in  particular, "the dancer and the guitarists work together in unison, building from simple foot taps and bell-like guitar tones to rapid and complex steps on a repeated melodic theme. After finishing the piece, I decided to add a musical Prayer at the begging of the quartet in honor of all people who lost their lives because of the COVID-19 pandemic."
Jose Gonzalez Granero is a Spanish composer based in the San Francisco Bay Area. He has won many awards including 1st Prize "Villiers International Competition for String Quartet" (UK), 2nd Prize "Comines-Warneton International Composition Competition" for wind ensemble (Belgium), 3rd Prize "Zodiac International Composition Competition"(France).  1st Prize "Cum Laude International Composition Competition" (Spain). His  music has been widely performed and premiered by musicians, ensembles and orchestras around the globe such as musicians from the San Francisco Symphony, San Francisco Opera, San Francisco Ballet, Académie festival Aix en Provence (France), Stanford Philharmonia Orchestra (USA), London City Orchestra (UK), Granada University Orchestra (Spain), Musique Royale des Guides (Belgium), Emporia Symphony Orchestra (USA), Music in May Festival (USA), Villiers String Quartet (UK), Ribera String Quartet (Spain), Habemus String Quartet (Spain), EnsembleSF (USA), Farallon Quintet (USA) among many others.
He has studied composition with David Conte (San Francisco Conservatory), ounterpoint with Benjamin Boyle, Phillip Lasser (Juilliard School) and orchestration with Michel Merlet (Ecole Normale de Musique de Paris) and Narcise Bonet. In 2018 he was accepted to study composition at The Nadia Boulanger European American Musical Alliance in Paris, where one of his art song was premiered at Scola Cantorum.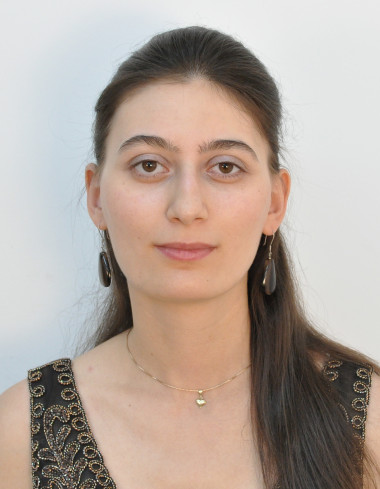 ARPINE KALININA
5 May 1987
Armenia
SERENADE for string quartet
The composition was written especially for the Bartók String Quartet Competition.
Music for strings has an important role in my creative life. That is why, on hearing the competition announcement I relished the chance to write a new composition for string quartet. This is a through-composed piece and consists of 3 sections. Lyrical material interweaves with dramatic and bold gestures. The piece starts (as well as ends) with a theme, which appears and develops in the 1st and 3rd sections (it also appears once in the second section). The main culmination of the piece is located in the second section. In this piece I have tried to achieve expressivity and colourfulness."
Composer, pianist, and artistic director of the Armenian classical music ensemble "Kantegh", Arpine Kalinina was born in Yerevan, Armenia. She completed her Master of Music degree in Composition with Professors G. Carpenter and P. Patterson at the Royal Academy of Music (London) in 2016, having obtained her MA degree in Composition and Piano with First Class Honours from Yerevan Komitas State Conservatoire with Professors L. Chaushyan and M. Ghazaryan. 
She is a composer of many works in different genres: vocal, chamber ensemble, works for string and symphony orchestras. The Artesian String Quartet, Aram Khachaturian String Quartet, Armenian State Chamber Orchestra, Armenian State Chamber Choir, Blossom Street Singers, Royal Academy Symphony Orchestra, the soloists of the Yerevan Opera and Ballet National Academic Theatre and others have performed her compositions in Armenia, Russia and the UK. 
In 2010, as a composer she received the Russian Federation's distinguished "Triumph" award for highest achievement in Art. In 2007 she founded the Armenian classical music ensemble "Kantegh" in Armenia. In 2014 she was awarded the "Haykyan" award, which was bestowed by S. Sargsyan, the former President of the Republic of Armenia. The prize was awarded to her for the delivery of a series of concert-lectures (25) on Komitas, a great Armenian composer. 
Since 2015 she has been initiating and organising cross-cultural projects. Recent projects have included 3 concerts of British and Armenian music. The inaugural concert of the project took place in 2017 and was hosted by the British Embassy in Yerevan. Thanks to the project, talented British composers have created new pieces based on Armenian poetry, which were performed by Armenian musicians.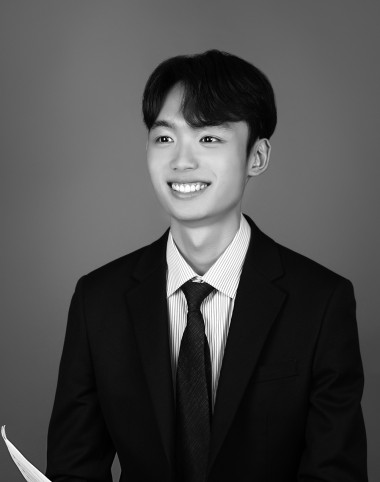 KIM JONGHOON
1 Dec 99
Korea
Papel
"This work has as its content the biblical story of the Tower of Babel, when humankind spoke one single language. Built after the Flood in the times of Noah, Babel was intended to save the people from God's threat of punishing them with another flood. However, the undertaking of building Babel had the result of the people being scattered since God had confused their tongues. The people had forgotten the promise and continued sinning before God and focused on building Babel only to avoid his judgment. When God saw this, he said that nothing would stop them unless he went down to confuse their tongues. That is why the title is not Babel but "Papel". It was the desire of humankind to reach Heaven against the will of God and in the face of his wrath incurred by their sins. In order to express that, I had distorted the word "Babel" to "Papel" which has a stronger accent than 'Babel'. This is expressed by the use of strong accent and short 32nd notes throughout the work."
Kim Jong Hoon has been a student of Korea National University of Arts since  Kim was eighteen in 2018. Kim has been picked as a student and composer and he has participated in the "Ojakgyo Project", which the Seoul Chamber Orchestra  hosted last year. Within the project Kim attended a Masterclass related to his work for string orchestra from Prof. Dong Jin Bae and Hyun Ju Lee. This year, Kim has been picked for the "Choral Composer Forum at Lehigh Univ." Due to COVID-19, however, the forum was postponed until next year.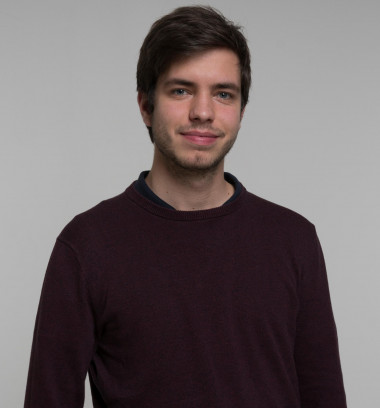 KIRÁLY ÁDÁM
KIRÁLY ÁDÁM
4 November 1998
Hungary
"I have set off …"
"I have recently developed an interest in Hungarian folk songs, in particular their role and the way they have been used in Hungarian music since the 20th century up to the present. In my composition "I have set off", I have turned away to some extent from the traditional folk song arrangement and orchestration and produced variations of my own based on the elements and the tonal scale of the original song. The motifs borrowed from the song are often 'alienated' to an extent that makes them unrecognizable and result in new melodies; however, despite my associative approach, they still carry the essential message of the folk song."
Ádám Király has been a student of piano at the Liszt Academy since 2018. In 2016, his own piano concerto was awarded first place in the Bárdos Lajos School for the Arts Composers' Competition, and he earned First Prize with Excellence in the Eighth National Chamber Music Competition in Szeged. He also won second place at the Danubia Talents International Music Competition in 2019.
Ha has performed his own piano concerto on several occasions and often played in chamber ensembles at the Óbuda Társaskör, Nádor Hall, Institute of Musicology and Liszt Academy's Solti Hall.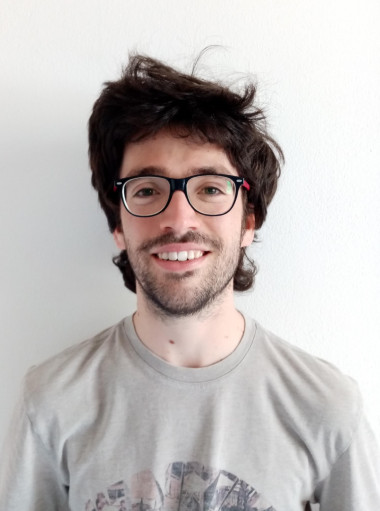 LUCA MARZADURI
26 March 1996
Italy
Möbius, radius, torus
"Möbius, radius, torus" is a surface observed as it evolves through a gradual transforming process involving temporal and spatial dimensions; its elasticity is tested by tensions in all directions, sometimes deforming it, sometimes causing tears in the "fabric"; finally it frays and disappears. Mathematics (topology in particular) is fundamental in creating the structure: the title describes mathematical structures of the three sections: a Möbius strip, a circumference and a toroidal surface."
Luca Marzaduri  studied guitar at the Conservatory G. B. Martini, Bologna, Italy, in the class of Massimo Nalbaldian and graduated in 2017. Since 2015 he has been studying composition with Paolo Aralla. He took part in the Musica in Fiore festival in Bologna as both guitarist and composer. In 2020 he obtained a Bachelor's Degree in Mathematics at the University of Bologna: he often applies mathematical structures in the process of composition. He teaches classical guitar at the Accademia Musicale Fondazione Bollini in Castel San Pietro,Italy.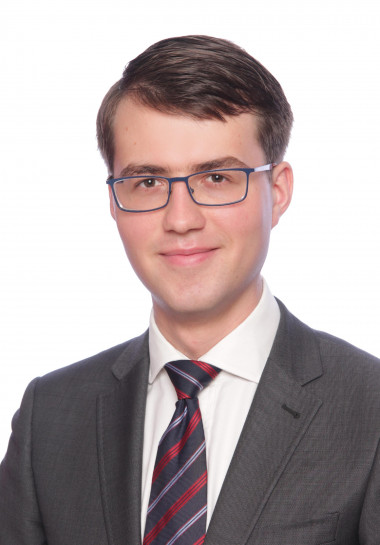 JAKUB MONTEWKA
6 August 1997
Poland
Solitaire
"Solitaire – one that is alone and secluded, a solitary spirit… or a single gem. This piece is a sincere song of an isolated heart, whose dreams and projects had been unexpectedly questioned by a changing reality – whose entire personality needs to reaffirm and root itself anew in the face of an unstable world. The main compositional goal of this piece was a study of melodic line, as well as a variety of harmonic colours and tense climaxes resulting from a highly linear counterpoint. It is an effort to try and re-link the expression of musical gestures with the world of melody, in an attempt to bestow again upon the realm of music a human face – the qualities of song."
Jakub Montewka is a Polish composer and conductor. He studied composition with Simon Bainbridge and Rubens Askenar at the Royal Academy of Music in London (Diploma of Higher Education, 2016-2018) and with Marcin Błażewicz at the Frederic Chopin University of Music in Warsaw, Poland (Bachelor of Arts, 2018-2020). He also studied conducting with Monika Wolińska and Szymon Kawalla at the FCUM in Warsaw (2018-2020); since October 2020 he has been studying conducting with Paweł Przytocki at the Academy of Music (Akademia Muzyczna) in Kraków.
His main interest as a composer is in timbre, form perception and the vocal qualities of musical material, all working together towards a strong expressive impact. Among his inspirations are philosophy, poetry, languages and the theory of communication.
His pieces have been performed in London, Warsaw and Katowice; he has collaborated with the Silesian Philharmonic Symphony Orchestra, Chopin University Modern Ensemble and Edison Ensemble, to mention but a few. He has worked with such artists as Massimiliano Caldi, Ignacy Zalewski, Piotr Staniszewski, Marcin Piotr Łopacki, Paweł Sommer. He has attended masterclasses with Magnus Lindberg and Oliver Knussen. He won 1st Prize and the Audience Prize in the Nationwide Composition Competition Uczniowskie Forum Muzyczne (Warsaw, 2013) and 1st Prize in the 2nd International Composition Competition "Patri Patriae" (Katowice, 2014).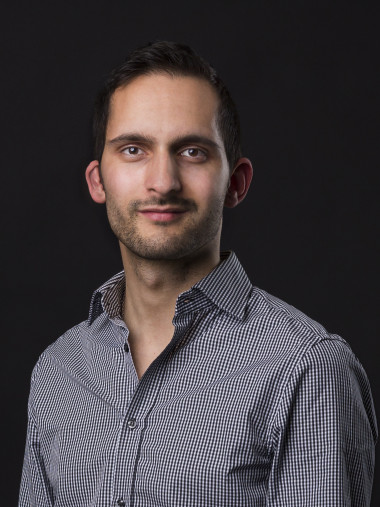 NÉMETH ZOLTÁN
14. December 1995
Hungary
Suite for string quartet
"My piece consists of four movements, each composed in a different style much like my song cycle Mixage, my earlier effort to create an eclectic yet continuous piece of music. The first movement was inspired by the Baroque prelude, with the borrowed elements rendered in a modern style. The second movement sounds like a scherzo composed in the late Romantic style. The third movement is based on the twelve-note scale. Following an introductory reflection, the fourth movement consists of variations on a very simple theme, and these variations, composed in the styles of various ages, may be taken as a synthesis of previous movements. (Due to its length, this movement has not been entered for the competition.)"
Zoltán Németh has been playing the piano since age nine and regularly competes in contests for pianists and composers. He is also an active chamber musician and piano accompanist, and has been giving piano, solfeggio and harmonization lessons privately since 2015 and at the Kiss Music School since 2019. He obtained his degree in composition from the Liszt Academy in 2018 and a Master's degree in 2020.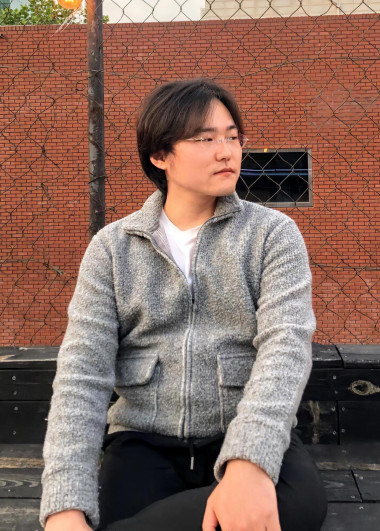 NOH SEUNG JU
18 August 1997
Korea
Caveman
"Until I finished this piece, I had been going through a serious slump. During that long slump, which lasted three years, I could not complete a single piece. It was a huge disaster, one that I encountered for the first time since I started composing in my mid-teens, and this disaster ruined my life. Looking back now, I think the biggest reason I had such a slump was because I did not have the technique required. It was not just a lack of compositional technique. If it had been just that, the slump would not have lasted that long. Anyway, there were things that had accumulated in me during the time when I could not complete one single piece. And in the present situation where an epidemic is spreading all over the world, I suddenly completed this piece in 15 days. This is the first piece I have completed in 3 years. This piece is pushing me towards the entry to the basement that has just opened. From now on, I plan to find out what is there in it."
Born in Seoul, South Korea, 1997, Noh Seung Ju is not a natural-born musician. He has never thought of himself as talented in music. However he has known that his will to create something was stronger than anyone else's. The reason Noh SeungJu first started composing was that he was so desperate to create something.
At the age of 15, he suddenly felt a desire to compose. Until then, Noh SeungJu hadn't learned music in an institutionalized way. He hadn't even taken a piano lesson. He was a music lover (or rather music-maniac) for sure, but the kinds of music that he loved was mostly the music of the Renaissance and the Middle Ages. For the 15 years old boy, those kinds of music were things that were behind a huge curtain of time and it was impossible to consider those as basic elements of his creation. So, Noh SeungJu decided to start from nothing. He recalled the piano improvisation that he had been enjoying alone since he was young. Then, he picked the series of notes that is most accurate based on that sense. The most accurate notes on the most accurate times. And that was all. He has been doing basically the same job since then, until now.
What Noh SeungJu values most highly are the things that interest him. If something is not interesting, it doesn't move one's mind. If the thing doesn't move one's mind, it's nothing. The problem is, things that he finds interesting are always a bit weird. At some point, he spends two nights digging into the life of a person who was one of the envoys sent to the Netherlands from the Korean Empire in the early 20th century. Also, at some point, he gets stuck with a novelist, and to find out everything about him, he even searches for college graduation photos that the novelist had never released to the public. Noh SeungJu knows that these drain him of a lot of energy. Sometimes he wonders how much better his life could be if he spent that energy on something more productive instead of wasting it like this. But no regrets at all. Since it's been fun all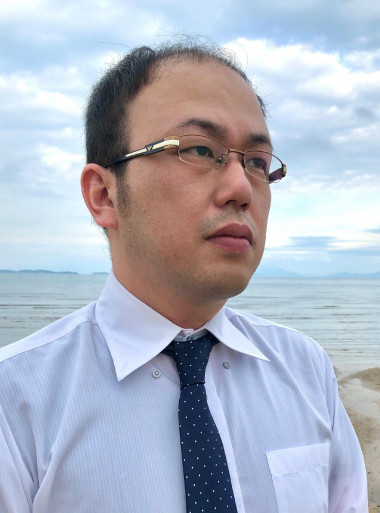 OKAMOTO SHINSUKE
7 August 1987
Japan
Calligraphy for Air and Ground
"It is a piece inspired by the climate and natural features of my hometown, a rural village on the coast of the Seto Naikai (Seto Inland Sea). The elements that make up this work derive from ground, wind, waves and more. This work, however, was not intended simply to describe a natural scene. By transforming and fusing ubiquitous natural phenomena in a variety ways, I made an effort to describe the inner world of the natural environment from a new perspective. Melodic elements based on Kobushi, which is a melisma characteristic of Japanese traditional folk song technique, gives this work an oriental character. The work utilizes a series based on the name "Bartók Béla". This is meant to be a gesture of honor to Bartók, who contributed to the development of music. The series, which function along different axes from the above-mentioned elements, lead to a kind of stimulation to enrich the musical content."
Born in Okayama, Japan, Shinsuke Okamoto studied composition at Kyoto City University of Arts and musicology on a Kyoto City University of Arts postgraduate course, currently studying composition on a Kyoto City University of Arts doctoral course. He has studied composition with Noriko Nakamura, Kenji Sakai, Shuichi Maeda,
Masanori Kasai, Hiroyuki Ito, Sonoko Fujii and Shozo Aoki. He won the prize for the 12th TIAA All-Japan Composer Competition (chamber music), the Encouragement Prize in the 21st Century Japanese Music Project New Music Composition Contest for the YIS Japanese Music Ensembles, Giacomo Leopardi Special Award for International Composition Competition Forme Uniche di continuità nello spazio 2019. He received the Kyoto Mayor Prize with his master's thesis. He attended Takefu International Composition Workshop as a scholarship student in 2013.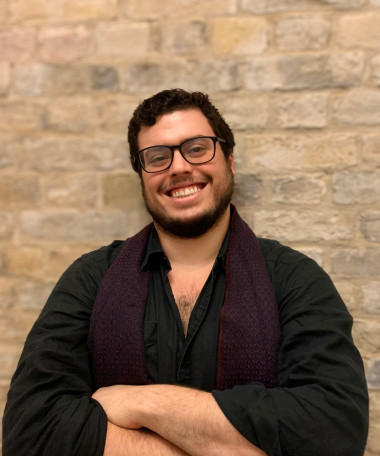 John Rivera Pico
24 June 1993
Puerto Rico, USA
Fotogramma I
"As part of my compositional development I have found myself in search of new structural alternatives in order to create a coherent musical discourse within my music. I have come across the art of  Kurosawa and Bergman, whose framework inspired the motion within the motivic and structural development in my piece. It consists of six contrasting sections, or 'frames', in which the material finds itself within a constant state of mutation until reaching its highest point of saturation. The sudden shift of gestures and colours takes the listener through a journey filled with unexpected outcomes which constantly re-appear, producing an aural memory throughout the piece. I also explore the use of folkloric Afro-Caribbean rhythmic patterns, and aim to disassemble and present them in an abstract manner."
Born in San Juan, John Rivera Pico pursued his studies at the Puerto Rico Conservatory of Music where he studied under the supervision of guitarists Luis E. Juliá and Alberto Rodríguez Ortiz. He also studied composition with various professors such as Manuel Ceide, Carlos Cabrer, and William Ortiz. After completing his studies in Puerto Rico, John traveled to Italy to study with composer Luca Cori in Milan and Cesena. During his career as a performer, John has dedicated himself to the study and interpretation of contemporary music. He has been responsible for the commission and premier of works by Rafael Aponte Ledée, Carlos Carrillo, Alberto Rodriguez Ortiz, Carlos Cabrer and William Ortiz. In 2015 he recorded his debut album titled Fronteras, a CD dedicated to the music of contemporary composers from Puerto Rico and Cuba. In December 2018 he made his debut as guest soloist with the Puerto Rico Symphony Orchestra with Maximiano Valdés as conductor interpreting Manuel Ponce's Concierto del Sur. As a composer, his works have been performed in Puerto Rico, Spain, Cuba, Italy, El Salvador, the United Kingdom, and the United States by ensembles such as the Soundscapes Festival Sinfonietta, Lontano Ensemble, North South Consonance, and the El Salvador Symphony Orchestra. He has worked closely with conductors such as Matilda Hoffman, Odaline de la Martinez, and German Cáceres who have presented his works. In 2019 he was awarded the Anthony and Susan Chow Scholarship, which gave him the opportunity to continue his graduate studies in composition at King's College London under the supervision of Silvina Milstein and Edward Nesbit.
DANIEL SATANOVSKI
2 August 2002
Germany
String quartet in one movement
"In the work "Stringquartet in one movement" I try to present the current picture of society with all its positive as well as negative sides. Because this is my first attempt to prove myself in this royal discipline, the beginning of the work is quite abrupt and it always comes to a "dead-end" due to my uncertainty as to how I should write this piece. Then I try to show by permanent emotional outbursts, which are suppressed, how motorized and stubborn today's society has become, in which emotions are considered a weakness. A little later I represent the greed, the addiction and the materialism of today's society, and in between the music returns again and again to the uncertain and mystical beginning. At the end, the music deals with the constant change that today's society is experiencing. This society must function and evolve continuously."
Daniel Satanovski was born in Darmstadt, Germany. His works have been performed by several orchestras and ensembles, such as the Ensemble "Tonkunst" of the Akademie für Tonkunst in Darmstadt, the orchestra of the State Theatre there and other ensembles in Germany. In addition, Daniel won two prizes in the German "Youth-Composed" competitions in 2019 / 20. Daniel is currently studying composition at the Academy for Sound Art in Darmstadt under Arne Gieshoff. He also studied piano with Grigory Gruzman, who teaches at the Franz Liszt University of Music in Weimar.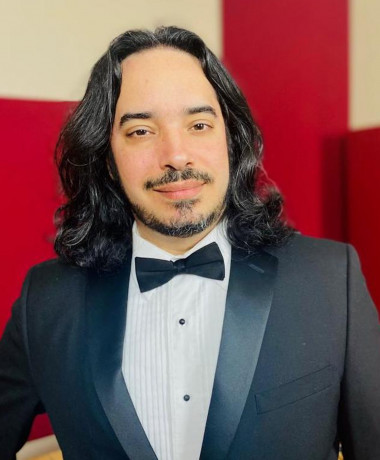 YAMIEL SUAREZ GARCIA
2 March 1982
Cuba
Self Reliance
"Self Reliance for String Quartet was given its name after I read  Self Reliance, an essay by the American poet and philosopher Ralph Waldo Emerson. A kind of categorical imperative, first exposed by the viola in the first bar of the piece, announces a journey that will lead through the most inner attitudes, desires, and feelings of the composer... willpower, tenderness, an understanding of the human soul, so often forgotten in modern times. Self Reliance is also an offering to honor the legacy the composer received from his musical predecessors, Dr Alfredo Diez Nieto, who was a student of Amadeo Roldan, one of the fathers of Cuban Contemporary Music, who fully acknowledged all the cultural influences in Cuban identity. Self Reliance is a dear memory of a place which the composer made himself, but might never return to."
Yamiel Isaac Suárez's music studies began in Havana, Cuba, as a classical guitar student at the Conservatory Alejandro García Caturla. In 2003 he became a student of Dr Alfredo Diez Nieto (1918-current), in subjects such as Traditional Harmony, Counterpoint, Contemporary Harmony and Counterpoint, Orchestration, and Composition. Such experience took 9 years, until 2012. In the meantime, Yamiel Isaac was also a member of the Cuban Institute of Radio and Television (ICRT) from 2006 to 2009, where he also became assistant conductor. In 2009 he was accepted by opposition at the Schola Cantorum Coralina, one of the most prestigious Cuban institutions of choral music, touring across Europe and The United States of America. In 2018 he received a scholarship to attend The Boston Conservatory at Berklee in composition, transfering in 2019 to the Berklee School of Music for Music Production Studies. His works have been performed at the Boston Conservatory at Berklee, in the Composer Recital Series at The
Boston Conservatory, by the H2 Quartet (Saxophone Quartet) , as well as the Florida Chamber Ensemble, and the Girls Choir of South Florida. In 2018 he was invited to perform at the PVD Fest, as well as the Woonsocket Concert Series. In 2019 he received a second invitation to perform at the PVD fest, as well as an invitation for a concert at The International House at Brown University in Providence, Rhode Island, where he currently lives and works.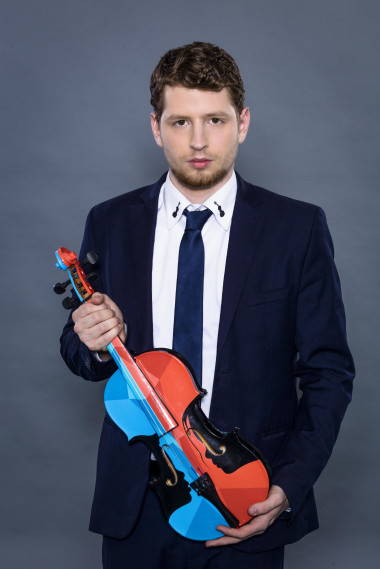 SZÜTS APOR
12 October 1993
Hungary
Morsmordre - Toccata " quasi una Fantasia"
"This piece has three themes at its core. The first theme emerges from the bass, and the closing notes of the head of the theme constitute the head of the second theme (bar 25). The third theme is found in the sul ponticello in bar 44. The piece evolves based on these three themes, which encounter one another several times and change character in the process.
The toccata-like nature of the piece is defined by the first and second violins playing the accompaniment in a toccata motion, while the name Fantasia refers to the structure of the music, full of abrupt changes and contrasts.
The title of the piece was coined from mors, Latin for 'death', and mordre, French for 'bite'."
Born in Budapest, Apor Szüts comes from a family of musicians: his great-grandfather, the late Imre Ungár, was a Kossuth and Liszt Prize-winning pianist and a professor at the Liszt Academy. Szüts is involved in three areas: he is a pianist and a composer first and foremost as well as an active conductor.
He has participated in a number of Hungarian and international competitions, including the 2012 Aci Bertoncejl International Piano Competition, where he received second prize. In 2014 he entered for Virtuosi, Hungarian Television's classical music talent contest, made it to the semi-finals and displayed his ambitions both as a composer and conductor.
Regularly performing on the concert stage in every major city in Hungary, he has also played in various parts of Transylvania (in northern Romania), appeared at Carnegie Hall several times and even toured Brazil. He has repeatedly performed as a soloist with the Miskolc Symphony Orchestra, the Dohnányi Ernő Symphony Orchestra, the Budapest Philharmonic Orchestra and the Hungarian Radio Symphony Orchestra. As a member of the Virtuosi Chamber Ensemble, he toured Ireland, Canada and other countries in 2019.
As a conductor, he has worked with some outstanding orchestras, including the Târgu-Mures Philharmonic (in Romania), the Kodály Philharmonic in Debrecen, the MÁV Symphony Orchestra and the Győr Philharmonic Orchestra, as well as conducting operas, concertos and symphonies in Hungary and abroad.
In 2014 he won a talent prize in the opera composition contest at the Miskolc International Opera Festival, and he was awarded first place at the Beethoven Cadenza Competition in 2016. His first opera, The Surgeon of Halle, premiered in 2017 and was followed in 2018 by his highly controversial RockGiovannit. He set up the Young Virtuosi Foundation and the Virtuosi Chamber Ensemble in 2019 and acts as artistic director for both. He regularly contributed to Dr András Batta's television programme Tuning Fork as a musical illustrator. He has received praise as a conductor and composer from such outstanding figures of Hungarian music as Máté Hollós, Tamás Vásáry, János Mácsai and Gergely Kesselyák, and Placidó Domingo has also recognized his merits.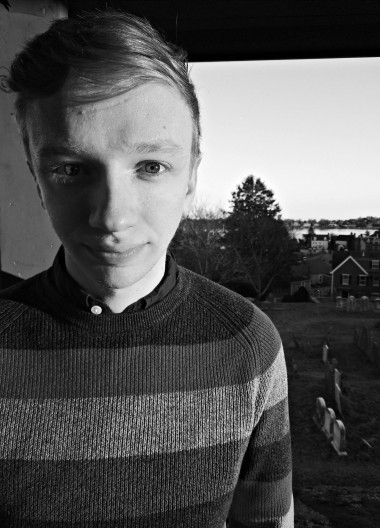 LEN TETTA
6 January 1997
USA
Farthest Corners
"In Lenny Abrahamson's film Frank, the main protagonist, Jon, is an aspiring songwriter who idolizes the titular character - a self-destructive, volatile musical genius, and believes that Frank's suffering is the source of his artistic gift, and that the only way to produce great music or art is to be pushed to one's 'farthest corners.' By the end of the story, he realizes that pain and self-harm are nothing but dangerous obstacles. I have found myself often falling into the same trap: I regularly seem to force myself into extreme, demanding circumstances that cause me great anxiety. Perhaps these have been my subconscious attempts to force myself into my own "farthest corners." This work, entitled Farthest Corners , is an expression of the internal struggle I have experienced regarding this mindset. The cognitive dissonance that this struggle has caused in me is evoked by the clashing of the disjunct, chromatic melody with the warm, consonant, naturalistic sounds of the quartal and quintal harmony yielded by the instruments' open strings."
Len Tetta is a composer, vocalist, and guitarist from Malden, Massachusetts. He has composed works for performance by the New Thread Saxophone Quartet, the JACK Quartet, and the Boston Conservatory Composers' Orchestra. He is a member of composer Richard Carrick's Neither/Nor ensemble. A prolific composer in many styles, he has written music for various chamber ensembles, unaccompanied solo instruments, voices, large brass ensemble, and full orchestra. His work Five Miniatures and a Fantasy was premiered by the New Thread Saxophone Quartet in February 2019, and was also featured on their "Explorations Vol. 4: ATTACCA" concert in September 2019. His chamber piece Crystal Sketch was premiered by the Neither/Nor ensemble in July 2019, and his orchestral work Gravity Wheel was premiered by the Boston Conservatory Composers' Orchestra in November 2019.
Tetta studied at the Boston University Tanglewood Institute in 2013, and graduated from Berklee College of Music's Composition program in 2019, where he served as the vice president of the school's Society of Composers and was presented the Jeromimas Kacinskas Award for Outstanding Achievement in Composition. He is currently pursuing a Master's in Composition from the Boston Conservatory at Berklee, where he studies with Marti Epstein and Eun Young Lee. 
ALEXANDER VOLTZ
13 April 1999
Australia
String Quartet No. 1
"My First String Quartet is, for me, a more intimate extension of concepts explored in my oboe concerto, Expressions on Solitude. My extrovert and introvert are in constant competition. I think introvert does win out - but there is a sort of hollow quality to this quartet, so maybe it is a pyrrhic victory. Otherwise, I have recently found much enjoyment in writing music without any distinct narrative structure, instead concentrating on form and proportion. This is not to say my work is now suddenly uninspired; indeed, it remains deeply personal. But through exploring processes that are without concrete – or at least authorial – meaning, thus rendering those processes entirely interpretive, one creates a powerful experience for individuals, not just audiences."
Alexander Voltz's work takes inspiration from myth, politics and the historic, whilst also deconstructing and challenging the human condition. His music has been performed and supported by the Melbourne Symphony Orchestra, Australian Youth Orchestra, Queensland Youth Orchestras, The University of Queensland and others. He has collaborated with musicians including John Curro AM MBE, Susan Ellis, Alex Raineri and Bradley Voltz.
He was a winner in Artology's 2015 Fanfare Competition (Sydney) and reached the semi-finals of the 2018 Bartok World Composition Competition (Budapest). He was awarded The University of Queensland's Prize for Composition in 2019. In 2018, he conducted several performances of his Sontsovka across North Queensland. Alexander has studied with several of Australia's leading composers, including Brenton Broadstock AM, Melody Eötvös, and Robert Davidson. In January, he attended the Australian Youth Orchestra's 2020 National Music Camp as a composition participant, and he is now engaged in the Melbourne Symphony Orchestra's Cybec 21st Century Composers' Program. Alexander's chamber opera, Edward and Richard, will premiere in July 2021.
As a violist, Alexander is an alumnus of the Queensland Youth Symphony and the University of Queensland Symphony Orchestra. He has performed under renowned Australian conductors such as John Curro AM MBE and Richard Gill AO, and has undertaken international tours to Germany, China and the United States.