Gyula Fekete (H)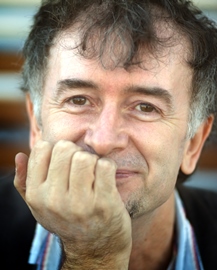 Gyula Fekete is professor at the Liszt Academy in Budapest, head of the Composition Department, he teaches composition and orchestration. He is a lecturer of the University of Theatre and Film Arts, Budapest. 
He earned  his doctoral degree in composition at Northwestern University Evanston, Illinois.
Among many of his works, in 1999 The Redeemed Town, multiple award winning one-act opera received its premiere in 2002 in the Hungarian State Opera House, and in 2011 The Excelsior! Liszt Ferenc Goes to Heaven, an opera written for the Liszt bicentennial. 
He has worked for numerous theater and film productions in Hungary.
He holds commissions by the Hungarian State Opera, Budapest Chamber Symphony, Chicago Pro Musica and The Music Group of Philadelphia. 
Since 1998 he is Member of the Board of the Hungarian Composers' Association.