Chaya Czernowin (IL, USA)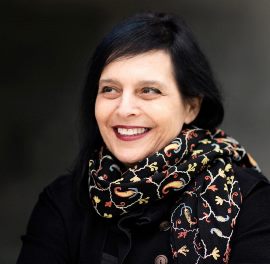 Chaya Czernowin was born and brought up in Israel. After her studies in Israel, she continued studying in Germanyand the US, and then was invited to live in Japan (Asahi Shimbun Fellowship and American NEA grant) Tokyo, in Germany (a fellowship at the Akademie Schloss Solitude) and in Vienna. She was the first woman to be appointed as a composition professor at the University of Music and Performing Arts in Vienna, Austria (2006–2009), and at Harvard University, USA (2009 and on) where she has been the Walter Bigelow Rosen Professor of Music.
Together with Jean-Baptiste Jolly, the director of Akademie Schloss Solitude near Stuttgart and with composer Steven Kazuo Takasugi, she has founded the summer Academy at Schloss Solitude, a biannual course for composers. Takasugi and Czernowin also teach at Tzlil Meudcan, an international course based in Israel founded by Yaron Deutsch of Ensemble Nikel.
Czernowin's output includes chamber and orchestral music, with and without electronics. Her works were played in most of the significant new music festival in Europe and also in Japan Korea, Australia, US and Canada.
Characteristic of her work are working with metaphor as a means of reaching a sound world which is unfamiliar; the use of noise and physical parameters as weight, textural surface,problematization of time and unfolding and shifting of scale in order to create a vital, visceral and direct sonic experience. all this with the aim of reaching a music of the subconscious which goes beyond style conventions or rationality.