Andrei Korobeinikov (RUS)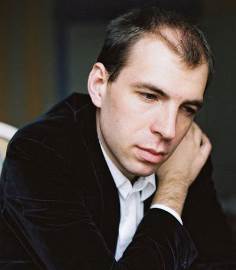 Andrei Korobeinikov was born in 1986 in Russia. Since the age of 5 he plays the piano. Between 1994 and 2006 he has got more than 20 prizes in different national and international competitions, including first prize at the III Alexander Scriabin International Piano Competition in Moscow 2004 and the second prize and also the Audience prize at the II Sergei Rachmaninov International Piano Competition in Los Angeles 2005.
Korobeinikov gave his first professional solo recital at the age of 8 at the Great Hall of the Baku State Academy of Music in Azerbaijan. Since then he's performed concerts in more than 45 countries of the world including Austria, Canada, China, Finland, France, Germany, Great Britain, the United States of America, in many cities of the Russian Federation and also in Hungary.
Korobeinikov thinks about himself as a soloist, but also adores performing chamber music recitals, especially with such miraculous artists as violinists Vadim Repin, 
Alina Ibragimova, The Borodin Quartet  and Boris Berezovsky. He has performed Shostakovich's Piano Concerto No.1 with such prominent trumpeters as Tine Thing Helseth, Sergei Nakariakov, David Guerrier, Mikhail Gaiduk, and also collaborated for Scriabin's Prometheus : The Poem of Fire with the St. Petersburg State Capella Choir.